On the eve of Knowledge Day, the Tolk Group of Companies and the "The Future for Children" Charitable Foundation set up a computer class for children from displaced families because of the war at the Nizhnyobistrov Gymnasium in Transcarpathia.

At the beginning of the war, a shelter for internally displaced persons was created for those who lost their homes based on the gymnasium. Families with children came here from Kharkiv, Kyiv region, Chernihiv region, Izyum, and Mariupol, and they have nowhere to return today. They are adjusting their lives in Transcarpathia, looking for work, and preparing for the new school year.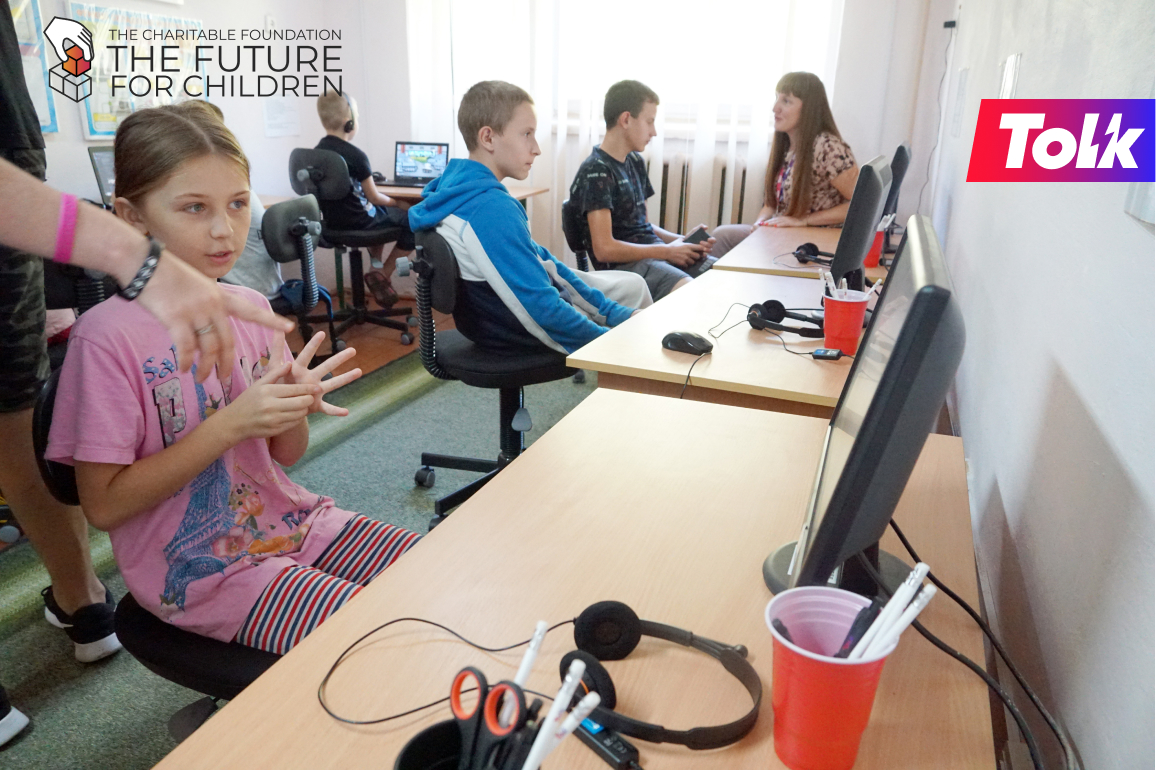 "Thanks to the financial support of the Tolk Group and the help of the Charitable Foundation "The Future for Children", we now have a class with seven computers in one of the buildings of the gymnasium, - says Lyubov Kovach, director of the Nizhnyobistriv Gymnasium. - In the classroom, new electrical wiring was made, a dedicated high-speed Internet line was installed, a wifi router was installed, and computers complete with headphones, thanks to which children will be able not only to master the school program but also to attend additional online classes, improving their skills with individual disciplines. Even such "little things" as a new magnetic marker board and blinds on the windows will contribute to a productive learning atmosphere.



Creating conditions for full-time living and education of children became the task of the "The Future for Children" Charitable Foundation and the Foundation's partner, the Tolk Group of Companies, which at one time took the initiative to allocate funds to support the Foundation's activities from each bill paid by non-household consumers of the Group.



"From pre-war times and especially now, the Tolk group systematically takes care of those who are especially in need. Therefore, helping to set up a computer class for children so they could continue their high-quality education while currently away from home was our social position," Nataliya Nimeets, director of Zakarpattiaenergozbut LLC (The Tolk Group), said during the opening of the class. She also added that the Group's support of the gymnasium and the activities of the Foundation do not end there.



For reference:
The Group of energy suppliers Tolk unites six companies - "Augusta" LLC, "Zakarpattiaenergosbut" LLC, "Volynelectrozbut" LLC, "Tolk Petroleum" LLC, INTRA ASSETS S.R.L. (Moldova) and Tolk EU s.r.o. (Slovakia). The Tolk group of companies is more than 900,000 satisfied consumers, a team of 400 professionals,
3,759,306,925 kWh of supplied electricity and 3,052,195 m3 of delivered natural gas in 2021.

Information and details:
Email: info@tolk.ua
Website: tolk.ua
Facebook: @Tolkenergy

Before the war, "The Future for Children" Charitable Foundation took care of children who were staying in a boarding house at the Nizhnyobistrovka gymnasium due to difficult family circumstances. Starting in 2021, the Foundation employees and the gymnasium assisted almost 500 children and adults. And with the beginning of the war, a shelter for internally displaced persons who lost their homes was created on the territory of the gymnasium. Furthermore, the Charitable Foundation "The Future for Children" is a team of activists that initiated and implemented the public organization "Development of IT Education" project, which supports young IT specialists and the development of the IT sector in Ukraine.



Information and details:

Email: uachildrenfund@gmail.com

Website:https://maydit.com.ua/en

Facebook: https://www.facebook.com/future2children

Instagram: https://www.instagram.com/future2children